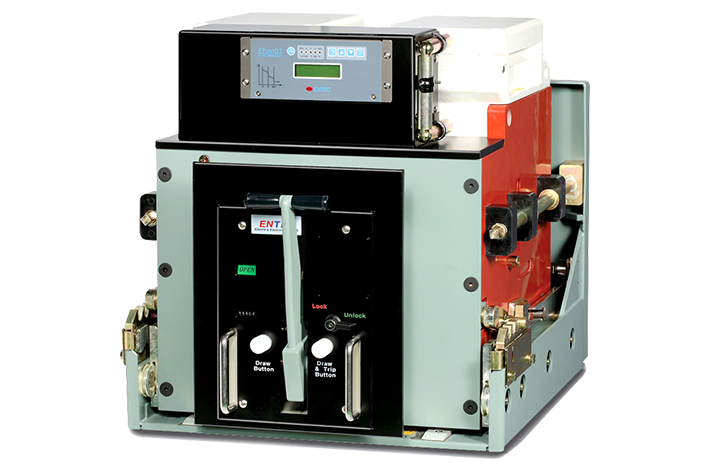 Q-class DC Circuit Breaker
Entec's Q-class DC Circuit Breaker (ETNB) is specifically designed DC Circuit Breaker used at Nuclear Power Plant to protect DC power system equipment such as Generator, Motor pump and Battery, etc. ETNB adopts air breaking method and uses manual closing mechanism enveloped with Insulation Frame.

Quality of ETNB is testified at CESI and KERI by passing Q-Class type test, short-circuit test, load break test, earthquake test and BOM(Bill Of Material) related tests, and etc.

Instead of the conventional analog relay, more precise Digital Over-Current Relay is used so that it increases protective coordination reliability. In addition, faults and events are recorded in non-flash memory to analyze any fault situation. Using RS232 and RS485 telecommunication, the ETNB can be controlled locally or remotely.
High Reliable Interrupting Capability
-
Type tested by CESI and KERI
-
Application of precise Over-Current Relay
Enhanced Safety
-
Interlocking between open-mechanism
-
Circuit breaker withdrawable only when CB open status
Q-Class test
-
Earthquake test, BOM(Bill Of Material) related test performed and verified