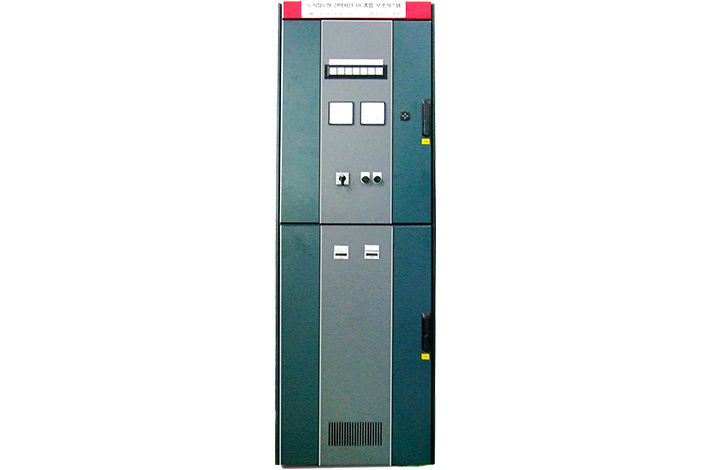 Voltage Limiting Device
Entec's Voltage Limiting Device(ETOVPD22) is used to prevent the over-standard voltage that can potentially put operators and passengers in danger of high voltage. It is equipped with protection function according to relevant human safety regulations of KS C IEC 62128-1 to keep the voltage of the rail in a safe range.

Because of integrated with measurement, protection, control, communication modules, it can collaborate with the traction power protection system to realize various functions.
Enhanced Safety
-
Fast shorting in a level of microseconds provided based on the human safety characteristic curve
-
Reclosing function integrated with ETCPU200 control module
Reliability and Compatibility
-
High endurance of contactor mechanical operation
-
Reliable SCR with fast response
-
Compatible with components with the same rating and same standards
Other Technical Features
-
ETOVPD22: 2 sets of shorting device-Bidirectional SCR modules wired with contractors in parallel
-
ETCUP200: Composition of SCR driver, CT/PT, measurement, protection, control, and communication modules