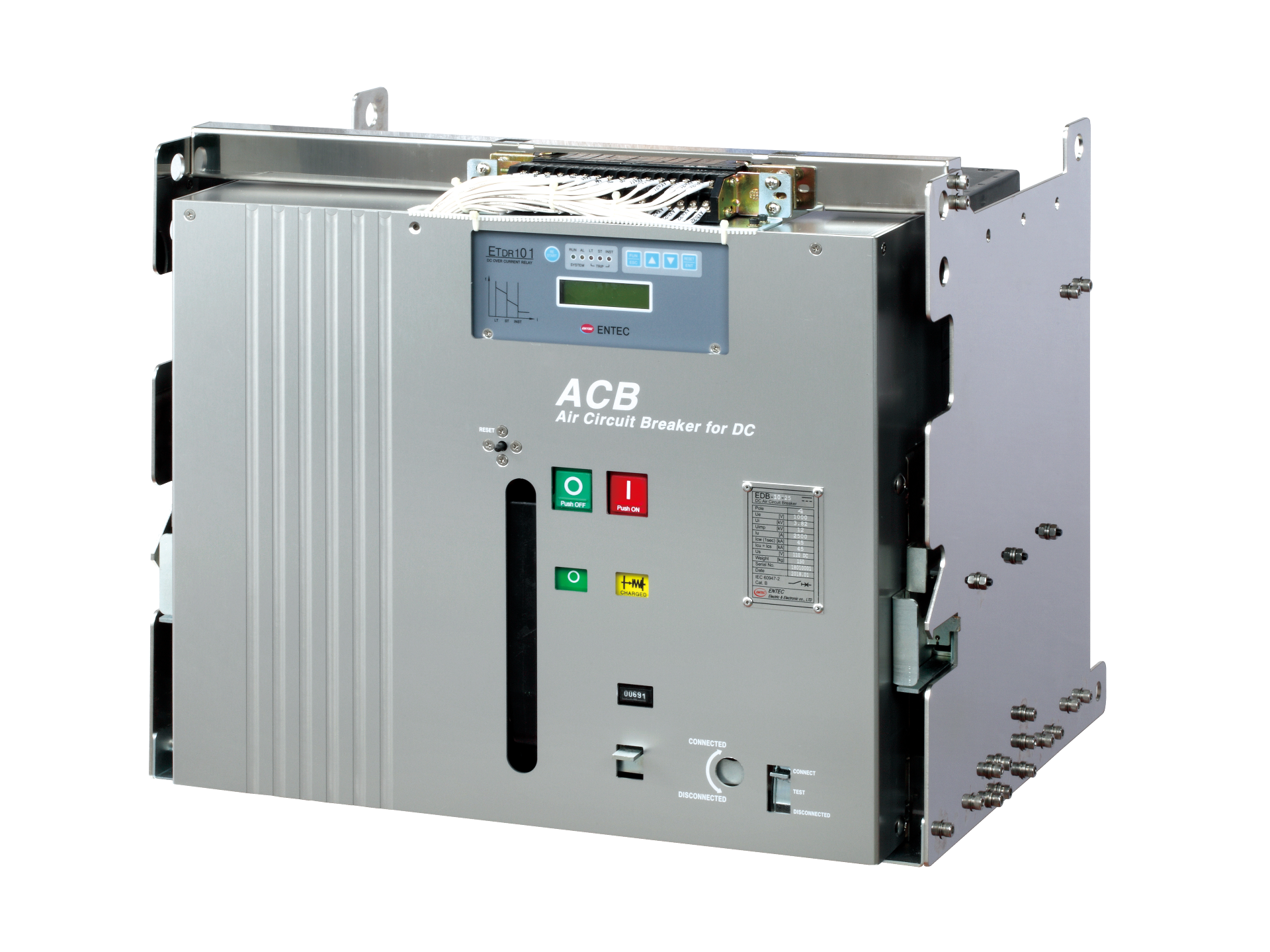 Power Circuit Breaker for DC Power System
ENTEC's DC Power Circuit Breaker can meet the increasing demand of DC power generation and distribution technology in the field of renewable energy solution and other DC power systems.

ENTEC'S DC ACB can perform reliable overcurrent and short-circuit current protection to avoid damage in the DC distribution line equipment, and to ensure operator's safety.

The DC ACB is designed to cover DC power protection requirements up to DC1500V/5000A, being applicable to various customer applications. ENTEC offers wide range of products and solutions to meet not only the installation requirements but also the customer's needs.


Various Applications
-
Renewable energy [Solar, wind, hydro etc.] power plant equipment
-
DC power supply and distribution equipment and others
-
Building, Vessel, other Industrial facilities
-
Large-scale energy storage system
Other Technical Feature
-
High short-circuit capacity
-
High operational reliability