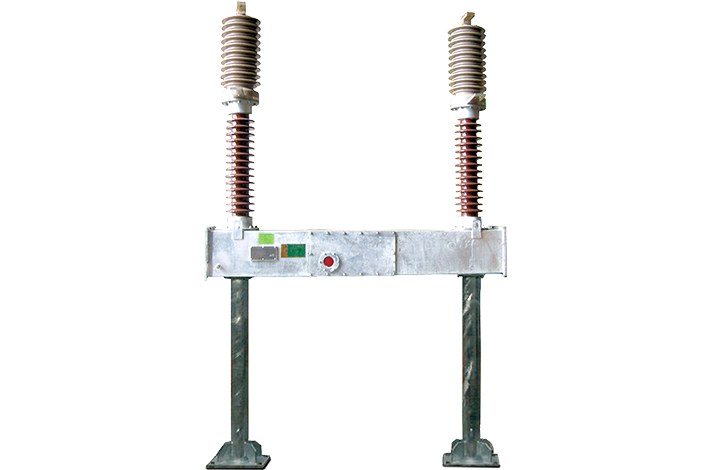 Railway Outdoor Circuit Breaker
In long distance AC Railway system, 27.5 kV x 2 system is most commonly used. To accommodate the line protection needs on such systems, Entec developed the 31.5/27.5kV Outdoor circuit breaker with its Solid Insulated Technology.

2-pole outdoor design with 2000A current ratings makes it perfect for all kinds of substations.
Enhanced Safety and Eco Friendly
-
Guaranteed rated breaking current with breaking capability of minimum 20 times
-
Semi-permanent insulation capability by employing solid dielectric technology
-
Environment-friendly, Oil/SF6 gas free
-
No danger of explosion by gasless applications
Advanced Reliability of Operation
-
ISO 9001:Design, Manufacture, and Test according to Quality Standard
-
Maintenance-free due to no gas and oil insulants
-
XIHARI Type Test completed (TB/T 2803 All Tests Completed)
-
EMA(Electro Magnetic Actuator) operation with Fast and High Frequency Trip (O-0.3s-CO-180s-CO possible)
-
10,000 times of operation guaranteed
Other Technical Features
-
IEC 61850 based automatic operation (Option)
-
Water resistant control cubicle with IP55 protection degree